Pornstar Info
Videos with Romeo Price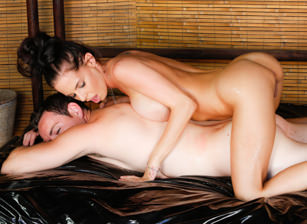 Description :
Brandy Aniston is offering a special massage to Romeo Price today. Romeo has been dealing with more than just muscle tension, his general rate of stress is higher than the usual client. Brandy's shizen massage is one that uses techniques developed in Nature by the Japanese. This massage has a modern twist but the main ingredients are all there for Romeo to enjoy. Brandy's nurturing and pampering soon gets Romeo out of his shorts and ready to relax. Brandy joins him, taking off her bikini seductively, and helping Romeo out with a particular area of tension. When they finally move to the Nuru mattress Brandy's technique becomes even more seductive, and Romeo's tension is dissolved by Brandy's warm tight pussy.
Categories :
Oil
,
Big Tits
,
Brunette
,
Skinny
,
Tattoo
,
Body Massage
,
Handjob
,
Blowjob
,
Cock Pussy Rubbing
,
Jacuzzi
,
Deepthroat
,
Hardcore
,
Body Sliding
,
Cock Sliding
,
Massage
,
HD Porn
,
Member Fantasy
,
Outdoor
,
Cum on Pussy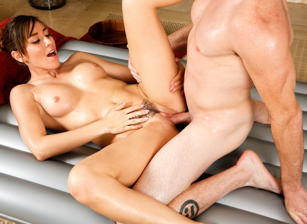 Description :
Rilynn has just had her virginity taken by Vanessa during her Nuru Training, and this is her first time having sex with a man ever! But the little taste of heaven she got from Vanessa leaves her excited for the new job! Romeo is sweet once he finds out it'll be her first time with a man. The lucky stud gets to be the first guy to dip into this beautiful horny babe! Rilynn seems nervous, but her innocence makes him feel at ease instantly. Before skipping a beat Rilynn takes his cock into her mouth and instantly he's eager to take this massage past the next level direct to the cumshot!
Categories :
Brunette
,
Tattoo
,
Body Massage
,
Handjob
,
Blowjob
,
Hardcore
,
Natural Tits
,
Body Sliding
,
Massage
,
Ball Play
,
HD Porn
,
Nuru Gel
,
Petite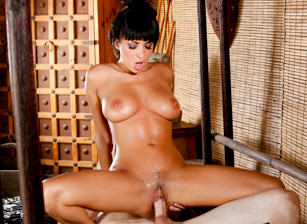 Description :
Anissa Kate is working in the hotel Spa today, and Romeo Price is eager to have his first ever Nuru Massage. This is a special treatment too, because it's outside! Romeo suits up and meets Anissa by the pool. Before long she is well on her way to getting Romeo the massage of his dreams. She's a nurturing exotic masseuse with tits the size of melons, and a throat that is hungry for Romeo's cock! When they finally make it to the mattress, we behold the stunning babe Anissa is, radiating with sensual slippery appeal. Not only did Anissa enjoy giving the erotic massage but Romeo just couldn't help but have Anissa take his huge load inside her tasty looking pussy!
Categories :
Big Tits
,
Brunette
,
Blowjob
,
69
,
Jacuzzi
,
Titty Fuck
,
Hardcore
,
Natural Tits
,
Body Sliding
,
Massage
,
Creampie
,
HD Porn
,
Nuru Gel
,
Outdoor